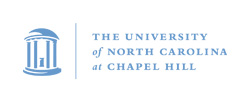 POLI 089
Politics in France
M, W, 3:30-4:45pm, Murphey 115
Prof. Frank R. Baumgartner
313 Hamilton Hall, phone 962-0414
Frankb@unc.edu
Web site: http://www.unc.edu/~fbaum/

Office hours: M, W, 2-3pm and by appointment
Click here for the syllabus
Groups: Bleu (last names A to E); Blanc (last names F to Lindsey); Rouge (last names Livingston to Z). Note that you have your first group assignments on Sept 13.
Read the French constitution
Read the American constitution
NOTE: Wednesday September 1, class meets with Ms. Sue Harbour at University Career Services, 239B Hanes Hall. Go there at the regular class time.
Homework assignment for Wednesday September 8. Read the French constitution (link above). One one typed sheet, give your reaction to three different elements of it. Start by saying: Article x, clause y of the constitution of 1958 reads: " ...". Then give your reaction in a few sentences. Pick three very different elements, not three clauses in a row. Bring the sheet to class and we will discuss on Wed.
Readings: complete pp. 1-39 of the text before class on Wed. Sept 8.
Readings: pp. 39-50 about the political parties, in addition to your research for your group presentations. You should do google searches for the official web sites of the main French parties.
Plagiarism and citation standards: Click here to see a useful site, and at the bottom of the site continue on to take the quiz. On Monday Sept 27, bring that quiz filled in to class to hand it in as a homework assignment.
Grammar remdiners. Click here to see some examples of what not to do. Print it out and bring it to class on Monday Sept 27 as well. You have two homeworks that day.
Homework assignment for Wednesday October 6.  Go to JSTOR through the university library and print the abstract of three articles from professional journals related to one of your future group presentations.  Save the full PDF version of each article to a USB drive or to your hard disk, and hand in the three abstract pages with your name hand-written at the top of the page.
Homework assignment for Monday October 11.  Using the bibliography of one of the articles you downloaded for October 6, go to the library and check out what appears to be the most useful book for one of your future group projects.  Bring it to class.  Also, on a typed sheet of paper with your name at the top, write down;  a) the title and call number of the book; b) the general topic of the books on the same shelf as the book you found; and c) the topics of the books to the shelves to the left and right of the book you found.
Study abroad: We will have a visitor from the Study Abroad office visit class on Wed Oct 13. Here is a flier about study abroad planning meetings.
Stay tuned for further announcements; watch this space for class resources.