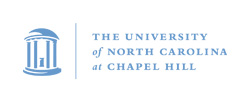 Distinguished Speakers Series
Race, Innocence, and the End of the Death Penalty
Prof. Frank R. Baumgartner
Frankb@unc.edu
This speakers series is associated with POLI 203, a political science course on the death penalty taught by Frank R. Baumgartner. These evening speakers events are required for the sudents in the class, but open to the community as well. All events are in the Genome Sciences Building Auditorium G100 at the UNC Campus. Paking is available after 5pm in the Bell Tower parking deck, adjacent to the lecture hall. All events are from 5:30 to 7:00pm.
Click here to go back to the class web site. Click here for a poster version of the speakers schedule.
***Cancelled***Wednesday, January 29. Kirk Bloodsworth. Mr Bloodsworth, an honorably discharged US Marine, was wrongfully convicted of killing a young girl and sentenced to death in the state of Maryland. He was the first person in the US to be exonerated from death row based on DNA testing. He is now the Executive Director of Witness to Innocence, an organization that supports exonerees from death row and brings attention to the issue of innocence. ***Cancelled: Unfortunately Mr. Bloodsworth will not be able to make this trip.***
Tuesday, February 4. David Boyce. Mr. Boyce was wrongfully convicted of capital murder and robbery at age 20 after his room-mate was found stabbed and killed in a motel in Newport News, VA; he served 23 years for a crime he did not commit. His conviction was partly the result of a scent-tracing dog and a prison "snitch" who later recanted his testimony as false. David now lives with his wife in Virginia, where he operates an electrical/HVAC services contracting company.
Wednesday, February 12. Kristine Bunch. Ms. Bunch was convicted of murder by arson and served more than 17 years before she was able to demonstrate that the fire that had killed her young son in a trailer home they shared in 1995 had in fact been accidental. At the time of her arrest, she was pregnant with a son, who was taken from her and raised by her family during the time that she was wrongfully incarcerated. After her release, she created a nonprofit organization, JustIS4JustUS, to assist other exonerees after release.
Wednesday, February 19. Gary Griffin and Ken Rose. Mr. Griffin served five years on Mississippi's death row before his death sentence was overturned. He was released from prison after 23 years in 2009 and later worked as investigator on post-conviction death penalty appeals in Jackson, Mississippi. Mr. Rose, a former capital litigator and current advocate of restorative justice, was Mr. Griffin's appellate lawyer, motivator, and supporter.
Wednesday Febrary 26. Dontae Sharpe and Theresa Newman. Mr. Sharpe was convicted and sentenced to life in prison for a Greenville NC murder he did not commit.  He served 24 years in prison before he was released in August 2019 based on recanted witness testimony and autopsy evidence showing that the original testimony could not have been true. Mr. Sharpe consistently refused to accept offers to plead guilty and receive a lesser sentence. Prof. Newman is a leader of the Duke Wrongful Convictions Clinic, which has been responsible for the exonerations of multiple individuals throughout the state of North Carolina.
Monday March 2. Jimmy Dennis. Mr. Dennis served over 25 years on Pennsylvania's death row for a crime he did not commit. Two federal legal decisions exonerated him; prosecutors finally offered a deal and after negotiations all words relating to guilt were removed, his innocence was read into the court record, and he accepted a no-contest plea to third-degree murder so that he could leave prison immediately and see his ailing mother. Here's one of Jimmy's recent songs.
***Please note: The University has cancelled all gatherings of more than 50 people, as of March 11, 2020, in response to the global pandemic. Therefore, all of the following events are cancelled.***
Wednesday, March 25. Chris Turner. ***Cancelled*** Mr. Turner was one of 17 young people in Washington DC to be charged in a brutal killing, in what became known as the "8th and H" case. The crime occurred in a busy area of the city in broad daylight and yet there were no witnesses. Mr. Turner served 26 years in maximum security prisons throughout the federal system, continually being transferred because he would not stop talking about the innocence of all of the young men wrongfully arrested for the crime.
Read an article about Chris' case in Slate.
Read an article about the case in The Guardian.
See an episode on Netflix about the case. (Requires a subscription. Go to Netflix and search for "The Confess Tapes, Episode 5 (8th and H St.)." It originally aired on 8 September 2017.)
Wednesday April 1. A Panel Discussion on Community Healing after Hate. ***Cancelled*** In February 2015, Chapel Hill and the country were shaken by the senseless killing of three residents: Deah Barakat, UNC a graduate student in dentistry, his wife Yusor Mohammad Abu-Salha, who had just been admitted to the same program, and Yusor's sister Razan, a student at NC State. Their killer is now serving a penalty of life without the possibility of parole for their triple murder, a possible hate crime. Together for the first time to discuss healing after tragedy are: Farris Barakat, Deah's brother and Founder of the Light House Project, a Raleigh charity focused on cultural understanding; Satana Deberry, District Attorney of Durham, NC, who made the decision not to seek capital punishment in the case; Kendra Montgomery-Blinn, the Assistant District Attorney who prosecuted the case; and Amanda Gardner, the legal assistant who worked closely with the families throughout the process. The Barakat and Abu-Salha families have chosen this as their first public discussion of the case in Chapel Hill.
Tuesday April 7. Jerome Morgan. ***Cancelled*** Mr. Morgan was convicted of the murder of a 16 year old that occurred at a sweet-sixteen party, and sentenced, at age 17, to "Life in Prison at hard labor without any possibility of parole, probation or suspension of sentence." After 20 years in the plantation-like Louisiana State Prison at Angola, Mr. Morgan's release was secured by the Innocence Project - New Orleans, with help from students at the center and Mr. Morgan's family and friends posting his bond in 2014. For 14 months Mr. Morgan was placed on 24/7 house arrest. In 2015 he opened up Park Roots Productions and Real Gentlemen Barbershop, with a friend he met in prison. In 2016, the charges were finally dismissed by the Louisiana Supreme Court. Mr. Morgan later co-founded a non-profit, Free Dem Foundations, in 2017, to work professionally with young men in the Crescent City community. In 2018 he co-authored,"Unbreakable Resolve: Triumphant Stories of 3 True Gentlemen," along with the other co-founders of the non-profit organization. Click here to see a request to help fund an event with the Free Dem Foundations to take 50 young people to visit the grounds of Angola during its annual rodeo (April 19, 2020), meet with the men incarcerated there, and study the history of slavery, convict leasing, and mass incarceration.
Wednesday, April 22. Andrea Harrison and Katie Monroe. ***Cancelled*** Andrea Harrison's mother was murdered when Andrea was a young child. When the original conviction was overturned after almost two decades, the state declared the case to be "cold," ensuring that the true perpetrator would likely go unpunished. Ms. Harrison has become an advocate for victims' rights, focusing on children whose parents have been victims of a violent crime. Her stance is that victims and their families should stand up in bravery, speak out against injustice, and fight back to change the narrative of violent crime victimization and re-victimization in cases of exoneration. Katie Monroe, the daughter of an exoneree, is the Executive Director of Healing Justice, which provides services and support to those affected by wrongful convictions.
Thank you to our sponsors: UNC Department of Political Science; Richard J. Richardson Distinguished Professorship; UNC Office of the Chancellor; UNC Office of the Dean of Arts and Science; UNC Law School, Center for Civil Rights; Duke Law School, Center on Wrongful Convictions; NCCU Law School; Campbell University Law School; UNC Department of African, African-American, and Diaspora Studies; UNC Institute of African American Research; UNC Office of Diversity and Inclusion; UNC Center for the Study of the South; Center for Death Penalty Litigation
page last updated March 11, 2020