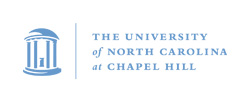 POLI 490
Advanced Research on the Death Penalty
T, Th, 3:30 – 4:45pm, Remote Instruction Only
Spring 2021
Prof. Frank R. Baumgartner
313 Hamilton Hall, phone 919-962-0414
Frankb@unc.edu
Web site: http://fbaum.unc.edu/
Office hours: T, Th 2-3:30 pm and by appointment
Click here to see the syllabus.
The case that generates the hearing / review of the KS death penalty: Cornell McNeal.
New reporting about Henry McCollum and Leon Brown by the Raleigh News and Observer.
Recent story from National Geographic about Witness to Innocence, and the issue of exonerations from death row.
An interesting internship / training program for those interested in public policy: NC Summer Policy Institute.
A troubling story that just appeared about what happens to inmates who are ineligible for execution because of their mental state; one has been on Texas death row since ... 1976.
Maryland General Assembly report that was key in the decision to abolish. (Thank you Meagan!) Colorado report from 2015. (Thank you Lauren!) Pennsylvania report from 2018.
NAS study of deterrence. Cohen et al. 2008 review of deterrence studies (see Figure 1 in particular).
A preliminary list of our teams (let me know if you want to be involved in another). (Slack link to communicate with each other) Note: we need to finalize these groups and everyone needs to be active in at least two groups.
A. Teams that need to get going asap.

Background on the Kansas death penalty: Nicole, Rebecca, Cate

Analysis of Hodes v. Schmidt: Anna, Josh, Lindsey.

Other states that have abolished: Meagan, Frankie, Aleks, Jessica, Caitlin, Lauren, Philippe, Jake, Delaney, Connor, Mariam
B. Teams that are pretty well set and probably sufficient for now:

Media coverage of capital punishment in Kansas: Caitlin, Amanda

Conditions of life on death row: Meagan, Nicole
C. Teams that will get going later and whose membership is not fully set:

Geography of use of the death penalty in Kansas: Aleks, Jessica, Josh

A Baldus-type study of race, gender, and the use of the death penalty: Anna, Lauren, Rebecca, Jake, Conner, Amanda, Meagan

Deterrence issues: Frankie, Aleks, Cate,

Style and legal writing standards, blue-booking: Frankie, Lauren

Web site design and content: Tricia

Cost issues: Frankie, Lindsey

Find every statement Sedgwick County DA Marc Bennett has ever made about the links between drug abuse, alcohol abuse, and mental illness / capacity and crime: Caitlin, Delainey
Useful links:
Weekly schedule: (Note that we may have some special visitors including members of the legal team, and if their schedules require it we will move some of the following assignments to other times, or have assignments during times initially scheduled as office hours / research weeks.)
Week 1. Jan 19, 21. Introductions and Organization of teams
Tuesday: Introduction
Thursday: Student expression of interest, skills, and establishment of teams
Week 2.  Jan 26, 28 Hodes v. Schmidt and the Kansas Constitution.
Tuesday: Student presentations of Hodes and discussion. See the decision here; see an analysis here.
Thursday: Review of constitutional questions relating to the death penalty, drawing from Hodes. Note, we'll want to look specifically at Sections 1, 9, and 18 of the Kansas Bill of Rights, so please review those.
Week 3. Feb 2, 4 History of the death penalty in Kansas
Tuesday: Student presentations of this history, major events, and current political / legal standing of the system. Kansas Judicial Council Report, 2004
Thursday: Review of geography of homicides and death sentencing in Kansas
Week 4. Feb 9, 11 Review of the Washington State experience, judicial repeal in 2018.
Tuesday: The Study, ACLU amicus brief in the case. Everyone needs to read that material and discuss. In addition, a short summary of abolition by Delaney.
Also note this mandatory event, 5:30 to 6:30 pm, Henry Louis Gates Jr, on The Legacy of Reconstruction and the Rise of Jim Crow. As a student in this class you should be automatically registered. A recording of the event is available here.
Thursday: The Decision: State v. Gregory. (presentation by Delaney)
Week 5. Feb 18 Jury Selection study in California:
Tuesday (no class on Feb 16)
Thursday: (The university cancelled class for a "snow day" even though we are on-line only. An historic first!)
Week 6. Feb 23, 25 Student presentations on state abolitions; Special Guest on Feb 25. (Come with questions!)
Tuesday: As many student presentations as we can get to: Colorado (Lauren), Delaware (Jake), New Jersey (Philippe) Illinois (Aleks), Maryland (Meagan), New Hampshire (Jessica)
Thursday: Special Guest today, Henderson Hill
Week 7.  Mar 2, 4 California Jury Selection study; Connecticut Abolition and finish up on state presentations not yet complted
Tuesday: Continuation with presentations: New Mexico (Jake); New York (Frankie); moratoria in Calif (Mariam),
Thursday: Jury selection study. Virginia (Delaney)
Week 8. Mar 9 Connecticut and finihshing up on abolition presentations.
Tuesday: Connecticut, the Donohue study, news coverage, the decision. Continuation with presentations: Connecticut (Frankie), Oregon (Connor), Pennsylvania (Caitlin)
Thursday: (no class Mar 11)
Week 9.  Mar 16, 18 Research Week, office hours and group progress only
Tuesday: Class replaced with drop-in office hours
Thursday: Class replaced with drop-in office hours
Week 10. Mar 23, 25 Group presentations, round 1
Tuesday: First set of groups
Thursday: Second set of groups. First draft of background report. Please read before class and have comments.
Week 11. Mar 30, Apr 1 Research Week, office hours and group progress only
Tuesday: Class replaced with drop-in office hours
Thursday: Class replaced with drop-in office hours
Week 12. Apr 6, 8 Group presentations, round 2
Tuesday: First set of groups
Thursday: Second set of groups
Week 13. Apr 13, 15 Research Week, office hours and group progress only
Tuesday: Class replaced with drop-in office hours
Thursday: Class replaced with drop-in office hours
Week 14. Apr 20, 22 Final presentations by each team
Tuesday: First set of teams
Thursday: Second set of teams
Week 15. Apr 27, 29 From individual presentations to a single report
Tuesday: Working session for compiling the final report
Thursday: Working session for compiling the final report
Week 16. May 4, last day of class
Tuesday: Final presentations of report
Last updated September 3, 2021