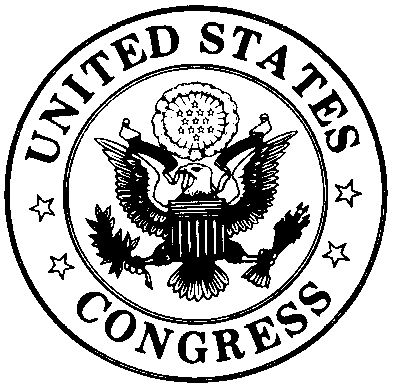 PRESS RELEASE Congresswoman Tammy Baldwin
Wisconsin - Second District
1020 Longworth H.O.B. Washington, D.C. 20515 Phone: 202-225-2906 Fax: 202-225-6942
---
June 23, 1999 Contact: Jerilyn Goodman

FOR IMMEDIATE RELEASE Direct Line: 202-226-6722

2 Pages E-Mail: jerilyn.goodman@mail.house.gov
---
CONGRESSWOMAN TAMMY BALDWIN & COLLEAGUES STORM THE CAPITOL
SIGNING MASS PETITION TO BRING
MANAGED CARE REFORM TO THE HOUSE FLOOR IMMEDIATELY
"We've been waiting long enough."
(WASHINGTON, DC) --- Congresswoman Tammy Baldwin (WI-02) will join a group of her colleagues today in walking together to the Capitol to enter the House chamber en masse and sign a petition to bring managed care reform to the House floor immediately. Under House rules, if the petition garners 218 signatures --- managed care reform will be "discharged" from its current logjam and brought to the House floor for debate.
Two weeks ago, the House Republican Leadership announced their intention to bring forward a series of small, piecemeal bills that they claim would provide greater patient protections. Last week, the Education and the Workforce Subcommittee on Employer-Employee Relations passed this package of eight small managed care "reform" bills. Democrats made several efforts during the subcommittee meeting to improved these flawed GOP bills -- but were rebuffed by their GOP colleagues. Like the 1998 managed care reform bill, these eight piecemeal bills fail to contain several important patient protections and contain only watered-down versions of other protections.
The American Medical Association and 31 other key organizations concerned about enacting comprehensive patient protections this year fired off a letter to the Republicans saying, ".....the bill falls well short of the mark, both in terms of the provisions contained in the bill and in terms of those provisions that are not currently included in the legislation."
"Last year, Speaker Gingrich and the Republican leadership decided that the best way to kill meaningful managed care reform was to come forward with a sham bill -- once again, they are adopting the same strategy of trying to make it look like they are doing something when they are really doing nothing at all," Congresswoman Baldwin said.
"Today, I will join my Democratic colleagues and sign my name to a discharge petition to bring the comprehensive Patients' Bill of Rights immediately to the House floor." The discharge petition would make in order a rule providing for an open debate on all major managed care reform proposals, including the Patients' Bill of Rights.
###