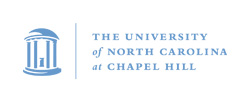 POLI 195
Framing Public Policies
M, W, 5:00–6:15pm, Gardner 307
Prof. Frank R. Baumgartner
313 Hamilton Hall, phone 962-0414
Frankb@unc.edu
Web site: http://www.unc.edu/~fbaum/

Office hours: M, W, 2-3pm and by appointment
Click here for the syllabus
Useful web sites for information on lobbying
http://www.senate.gov/legislative/Public_Disclosure/LDA_reports.htm The law requires lobbyists who spend more than $20,000 in any six-month period to register with Congress and to make public the amount they spent, what firms they hired to represent them, the names of their lobbyists, and the issues on which they lobbied. This site contains the actual PDF records of the reports themselves. It is searchable (best is to search by "client" which would be the organization that lobbied if they used their own government relations office or the entity which hired a PR firm if that is what they did). Note that it can be hard sometimes to search by specific names as there is no standard way to list the names: Try UNC-CH or University of North Carolina and you may or may not come up with the same results, so be careful and try many versions of the name in your search.
http://www.opensecrets.org/ This site provides campaign contribution and lobbying expenditure reports in a searchable database where you can aggregate by what elected official got the money and what industrial sector gave or spent it. They make available information from the US Senate site above, but it is easier to use if you want to get aggregates for entire sectors of the lobbying world.
A good site that compares all the current health care reform proposals, from the Kaiser Family Foundation:
http://www.kff.org/healthreform/upload/healthreform_sbs_full.pdf
A homework assignment on plagiarism due September 21: Go to this site (at the Penn State library) and print out the booklet. Read it, study it (it won't take long), and fill out the last page. Bring it to class on Monday September 21. We'll talk about it in class.
Voter turnout assignment due September 23 and for class discussion on that day: Go to the Orange County Board of Elections web site: http://www.co.orange.nc.us/elect/index.asp and click on Past Elections. In a one-page word document with your name, my name, class details, date, and honor pledge at the top, make a table showing the following numbers in 3 columns: Total Voters Registered; Votes Cast; and Turnout (in percent). Make sure you are looking at the table for voter turnout statistics, and that you report data for the entire county, not just a single city or voting precinct. (There should be about 100,000 registered voters, roughly.) Do this for the following elections: 2008 General; 2006 General; 2007 Municipal; 2005 Municipal; and 2003 Municipal. In one page, present this data table and then answer this question: Why would Schattschneider say we have municipal elections on odd-numbered years when we have to have Congressional and Presidential elections by law on even numbered years? (One paragraph is fine.) If you want, you can substitute another county, for example your home county, for Orange County. But make sure you look at a number of different elections.
Click here for a handy template that you can use to write your papers in this class, including examples of how the references should look. Note that the UNC library site has a great page about citation styles and rules. In social sciences, we use the APA style.
Click here for a reminder about some writing basics.
Slides from class on September 30, follow-up on Simon, politics of attention and issue-definition.
Slides from class on October 28, on the disproportionality between social inputs and government outputs.
Readings available below:
Simon, Herbert A. 1985. Human Nature in Politics: The Dialogue of Psychology with Political Science. American Political Science Review 79: 293–304.
Quattrone, George A., and Amos Tversky. 1988. Contrasting Rational and Psychological Analyses of Political Choice. American Political Science Review 82, 3 (Sept.): 719–736.
Berinski, Adam J., and Donald R. Kinder. 2006. Making Sense of Issues Through Media Frames: Understanding the Kosovo Crisis. Journal of Politics 68, 3 (August): 640–56.
Stone, Deborah A. 1989. Causal Stories and the Formation of Policy Agendas. Political Science Quarterly 104, 2 (Summer): 281–300.
Baumgartner, Frank R., and Bryan D. Jones. 1991. Agenda Dynamics and Policy Subsystems. Journal of Politics 53 (November): 1044–74.
Jones, Bryan D., and Frank R. Baumgartner. 2005. The Politics of Attention: How Government Prioritizes Problems. Chicago: University of Chicago Press., Ch. 1, 2
Schneider, Anne, and Helen Ingram. 1993. Social Construction of Target Populations: Implications for Politics and Policy. American Political Science Review 87: 334–47.
Frank R. Baumgartner, Suzanna Linn, and Amber E. Boydstun. 2009. The Decline of the Death Penalty: How Media Framing Changed Capital Punishment in America. In Brian F. Schaffner and Patrick J. Sellers, eds. Winning with Words: The Origins and Impact of Framing. New York: Routledge, forthcoming, 2009, pp 159–84.
Review this web site, get a feel for the project: http://www.unc.edu/~fbaum/Innocence/Innocence.htm
From Chris Hill of the ACLU (November 18 guest lecturer): Final Report of the Maryland Commission on Capital Punishment (see pp. 36-40 for a discussion of the geographical disparities mentioned in class).
Druckman, James N. 2001. On the Limits of Framing Effects: Who Can Frame? Journal of Politics 63, 4 (November): 1041–66.
Druckman, James N.  2001.  The Implication of Framing Effects for Citizen Competence.  Political Behavior 23 (3): 225–56.
 Prothro, James W. and Charles M. Grigg. 1960.  Fundamental Principles of Democracy: Bases of Agreement and Disagreement. Journal of Politics 22, 2 (May):  276–94.
Nelson, Thomas E., Rosalee A. Clawson, and Zoe M. Oxley. 1997. Media Framing of a Civil Liberties Conflict and Its Effect on Tolerance. American Political Science Review 91, 3 (Sept.): 567–583.
Gilliam, Franklin D., Jr., and Shanto Iyengar. 2000. Prime Suspects: The Influence of Local Television News on the Viewing Public. American Journal of Political Science 44, 3 (July): 560–573.
Click here to read a paper by Iyengar that gives more background on the manipulation of pictures to produce truly equivalent photographs that differ only by the race of the person. This is a key element in the experiment done in the 2000 AJPS paper above.