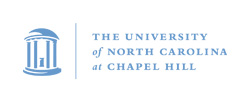 POLI 421
Framing Public Policies


Prof. Frank R. Baumgartner
313 Hamilton Hall, phone 962-0414
Frankb@unc.edu
Web site: http://fbaum.unc.edu/
Office hours: M, W 11-12 and by appointment
Click here for the syllabus. Note this has all the details about grading. Read carefully!
Watch this space for announcements and resources.
Readings are below
Weekly Schedule
Part I: Theories and Concepts
Week 1, Aug 15, 17: Introduction
Monday: Introduction, no readings
Wednesday: Chong, Dennis, and James N. Druckman. 2007. Framing Theory. Annual Review of Political Science 10, 1: 103–26.
Robertson, Derek. 2018. How an Obscure Conservative Theory Became the Trump Era's Go-to Nerd Phrase. Politico.com. February 25.
Week 2, Aug 22, 24: Causal theories and target populations
Monday: Stone, Deborah A. 1989. Causal Stories and the Formation of Policy Agendas. Political Science Quarterly 104, 2: 281–300.
Wednesday: Schneider, Anne, and Helen Ingram. 1993. Social Construction of Target Populations: Implications for Politics and Policy. American Political Science Review 87, 2: 334–47.
Week 3, Aug 29, 31: Misunderstanding risk; the equivalence between gains and losses
Monday: Slovic, Paul. 1987. Perception of Risk. Science 236 (4799): 280-85.
Wednesday: Quattrone, George A., and Amos Tversky. 1988. Contrasting Rational and Psychological Analyses of Political Choice. American Political Science Review 82, 3: 719–736.
Week 4, Sep 7 (no class on Sept 5): Bad is stronger than good; think about it.
Monday: Happy Labor Day!
Wednesday: Baumeister, Roy F., Ellen Bratslavsky, Catrin Finkenauer, and Kathleen D. Vohs. 2001. Bad Is Stronger Than Good. Review of General Psychology 5: 323-370.
Week 5, Sep 12, 14: Anger, fear, and public policy
Monday: Lerner, J.S., and D. Keltner. 2001. Fear, anger, and risk. Journal of Personality and Social Psychology 81, 1: 146–49.
Wednesday: Aizenman, Nurith. 2019. How to Demand a Medical Breakthrough: Lessons from the AIDS Fight. NPR.org. February 9.
***Note: Statement of research project due in class Wed Sept 14. Also list of group members, if applicable.***
Week 6, Sep 19, 21: Motivated reasoning, or believing what you prefer to believe
Monday: Lord, Charles G., Lee Ross, and Mark R. Lepper. 1979. Biased Assimilation and Attitude Polarization: The Effects of Prior Theories on Subsequently Considered Evidence. Journal of Personality and Social Psychology 37, 11: 2098-2109.
Wednesday: Ditto, Peter H. and David F. Lopez. 1992. Motivated Skepticism: Use of Differential Decision Criteria for Preferred and Nonpreferred Conclusions. Journal of Personality and Social Psychology 63, 4: 568-84.
Week 7, Sep 28 (no class on Sept 26): Is motivated reasoning a good thing?
Monday: Happy Well-being Day!
Wednesday: Kunda, Ziva. 1990. The Case for Motivated Reasoning. Psychological Bulletin 108, 3: 480-98.
Instructions for media searches.
Week 8, Oct 3, 5: Episodes and themes; stories v. data
Monday: Aaroe, Lene. 2011. Investigating Frame Strength: The Case of Episodic and Thematic Frames. Political Communication 28: 207–26.
Wednesday: Benjamin, Diane. 2017. Episodic vs. Thematic Stories. FrameWorks Institute, June 2.
Baumgartner Frank R., and Sarah McAdon. 2017. There's been a big change in how the news media covers sexual assault. WashingtonPost.com Monkey Cage, May 11.
***Note: Draft of the background and theory section due in class Wed Oct 5.***
Week 9, Oct 10 (no class on Oct 12): Source credibility
Monday: Hovland, Carl I. and Walter Weiss. 1951. The Influence of Source Credibility on Communication Effectiveness. Public Opinion Quarterly 15, 4: 635-650.
McGinnies, Elliott and Charles D. Ward. 1980. Better Liked than Right: Trustworthiness and Expertise as Factors in Credibility. Personality and Social Psychology Bulletin 6, 3: 467-472.
Wednesday: Happy University Day!
Part II: Applications to Current Issues of Public Policy
Week 10, Oct 17, 19: Public response to mental illness and pain
Monday: Greenberg, Gary. 2019. Psychiatry's Incurable Hubris: The biology of mental illness is still a mystery, but practitioners don't want to admit it. The Atlantic, April.
(recommended if you want to learn more) Harrington, Anne. 2019. Mind Fixers: Psychiatry's Troubled Search for the Biology of Mental Illness. New York: Norton.
Wednesday: Campbell, James N. 1996. APS 1995 Presidential Address. Pain Forum 5: 85–88.
Morone, Natalia E., and Debra K. Weiner. 2013. Pain as the Fifth Vital Sign: Exposing the Vital Need for Pain Education. Clinical Therapeutics 35, 11: 1728–1732.
Week 11, Oct 24, 26: Framing race
Monday: Eberhardt, Jennifer L., Phillip Atiba Goff, Valerie J. Purdie, and Paul G. Davies. 2004. Seeing Black: Race, Crime, and Visual Processing. Journal of Personality and Social Psychology 87, 6: 876–93.
Bonilla-Silva, Eduardo, Amanda Lewis, and David G. Embrick. 2004. I Did Not Get That Job Because of a Black Man...: The Story Lines and Testimonies of Color-Blind Racism. Sociological Forum 19, 4 (December): 555-81.
Wednesday: Understanding Asset-Framing, Guidelines for CHCF Authors. April 2021. Read the slides and watch the embedded video by Trabion Shorters, and look him up.
Week 12, Oct 31, Nov 2: How the media report and distort our understandings of crime
Monday: Gilliam, Franklin D., Shanto Iyengar, Adam Simon, and Oliver Wright. 1996. Crime in Black and White: The Violent, Scary World of Local News. Harvard International Journal of Press / Politics 1: 6–23.
Entman, Robert M. 1994. Representation and Reality in the Portrayal of Blacks on Network Television News. Journalism Quarterly 71, 3: 509–20.
Wednesday: Baumgartner, Frank R. 2022. Media Coverage of Sedgwick County Capital Prosecutions.
Fannin, Mike. 2020. The truth in Black and white: An apology from The Kansas City Star. Kansas City Star. 22 December.
***Note: Draft of the data description section due in class Wed Nov 2.***
Week 13, Nov 7, 9: The invention of the "super-predator"
Monday: DiIulio, John J., Jr. 1995. The Coming of the Super-Predators. The Weekly Standard. November 27.
The Superpredator Scare. New York Times Retro Report. April 8, 2014.
Wednesday: Bogert, Carroll, and Lynnell Hancock. 2020. Superpredator: The Media Myth that Demonized a Generation of Black Youth. The Marshall Project. 20 November.
Week 14, Nov 14, 16: Legal protections for unattractive people ("lookism")? Would you vote for a candidate with a difference?
Monday: Warhurst, Chris, Diane van den Broek, Richard Hall, and Dennis Nickson. 2009. Lookism: The New Frontier of Employment Discrimination? Journal of Industrial Relations 51, 1: 131–136.
Maxfield, Charles M., Thorpe, Matthew P., Desser, Terry S., Heitkamp, Darel E., Hull, Nathan C., Johnson, Karen S., Koontz, Nicholas A, Mlady, Gary W., Welch, Timothy J., and Grimm, Lars J. 2019. Bias in Radiology Resident Selection: Do We Discriminate Against the Obese and Unattractive? Academic Medicine 94, 11 (November): 1774–1780.
ABC 11. 2019. Obese, unattractive students discriminated against in medical admissions process, Duke study finds. June 5.
Wednesday: Magni, Gabriele, and Andrew Reynolds. 2021. Voter Preferences and the Political Underrepresentation of Minority Groups: Lesbian, Gay, and Transgender Candidates in Advanced Democracies. Journal of Politics 83, 4: 1199–1215.
***Note: Initial draft of entire paper due in class Wed Nov 16.***
Week 15, Nov 21 (no class on Nov 23): Is male circumcision a human rights abuse? Says who?
Monday: Carpenter, Charli. 2014. "Lost" Causes: Agenda Vetting in Global Issue Networks and the Shaping of Human Security. Ithaca, NY: Cornell University Press, Ch. 6, "His Body, His Choice", pp. 122–147.
Wednesday: Happy Thanksgiving!
Week 16, Nov 28, 30: Review and Conclusions
Monday: review, discussion of your favorite studies and findings, clarification of any questions
Wednesday: summary and discussions
***Note: Final paper projects due in class Wed Nov 30.***
***Final exam, Saturday December 3, 12:00-3:00pm***
Last updated August 9, 2022