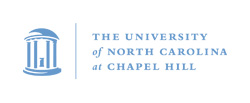 POLI 490H
Advanced Undergraduate Seminar: Statistical Research in Criminal Justice
M, W, 3:35 – 4:50pm, Graham Memorial Hall, room 083
Fall 2019
Prof. Frank R. Baumgartner
313 Hamilton Hall, phone 919-962-0414
Frankb@unc.edu
Web site: http://fbaum.unc.edu/
Office hours: M, W, 2:00-3:30pm and by appointment


This course will focus on hands-on quantitative research projects conducted in close consultation with the instructor, either individually or in small groups. Topics will include statistical questions about the criminal justice system, with datasets and research questions provided by the instructor. Some projects will deal with the death penalty, updating and extending research previously conducted for the book, Deadly Justice: A Statistical Portrait of the Death Penalty (Oxford, 2018). Others will relate to a database made available from the NC Administrative Office of the Courts, consisting of millions of records of arrest throughout the state over the past five years. Others may relate to research on traffic stops, with an emphasis on racial and gender disparities in the outcomes of those routine citizen-police encounters.  Students will gain hands-on experience in: a) data collection and management; b) data analysis; c) technical writing; d) oral and written communication; and e) speaking truth to power on controversial subjects of public policy.
Click here to see the syllabus.
Click here for a template for formatting your term paper.
General links for useful information about three substantive areas of criminal justice research: Traffic stops, Death Penalty, and NC Arrest records:
Suspect Citizens data and resources: http://fbaum.unc.edu/books/SuspectCitizens/data.html
Traffic stops background: http://fbaum.unc.edu/traffic.htm
Deadly Justice data and resources: http://fbaum.unc.edu/books/DeadlyJustice/data.html
Death sentence database, working version. Data, codebook. This includes every person sentenced to death in the US since 1972, about 8,500 individuals.
NC Administrative Office of the Courts data and resources:
Useful fragments of Stata do-files and other computer code that may come in handy
The US Department of Education provides data on all US schools. Some of them are named for Robert E. Lee or other leaders of the confederacy. I have a dataset in progress where the goal is to identify all such schools and evaluate any potential differences for students attending them, or in school districts including them, compared to students in other schools or school districts. This is another research possibility for those interested, and I can make the working dataset available.
Week 1.  Aug 21 Introductions and overview of the course
Wednesday: First day of class, Aug 21
Week 2. Aug 26. Traffic Stops Research projects
Monday: Read through the summary, main findings, and overview of Chapter 8 here.
Wednesday: Read this paper with students from last semester, currently under review. See the open-data portal for the City of Charlotte, where we got this data.
Week 3. Sep 2. NC Arrests data
Monday: Happy Labor Day, no class
Wednesday: Review of the Aministrative Office of the Courts database and resources listed above.
Week 4. Sep 9. The US Death Penalty
Monday: Read over the basics about Deadly Justice here; explore the page fully.
Wednesday: Read this short article on why so few counties account for the bulk of executions. Also see this blog post exlaining the results to a wider audience.
Week 5. Sep 16. Establishment of research teams and discussion of possible projects
Monday: Open discussion of possible topics, data sources, theoretical questions, feasibility of answering the questions.
Wednesday: Continued discussion and establishment of teams.
Week 6. Sep 23. Training sessions 1 & 2
Monday: Database management in Stata; do-files; dta files; data types
Wednesday: Graphing in Stata
Week 7. Sep 30. Training sessions 3 & 4
Monday: merging / joining databases / collapsing / re-configuring; FIPS codes and adding new datasets
Wednesday: Tba, based on student demand, needs. Note: during the working sessions in later weeks we can also cover skills as needed.
Week 8. Oct 7. Initial statements of the research question
Monday: Short informal presentations by each group explaining their question and approach to answering it.
Wednesday: FB out of town; group work on your own or in class time.
Week 9. Oct 14. Working sessions, statement of literature review
Monday: Working session
Wednesday: Short informal group presentations about the relevant literature associated with your research question.
Week 10. Oct 21. Working sessions
Monday: Working session
Wednesday: Working session
Week 11. Oct 28. First draft of presentations, with feedback
Monday: presentation, first draft, Group A
Wednesday: presentation, first draft, Group B
Week 12. Nov 4. First drafts, continued, working sessions
Monday: presentation, first draft, Group C
Wednesday: Working session
Week 13. Nov 11. Working sessions
Monday: Working session
Wednesday: Working session
Week 14. Nov 18. Working sessions, Final Presentations (20 minutes each + Q & A)
Monday: Working session
Wednesday: Final presentation, Group A
Week 15. Nov 25.
Monday: Final presentation, Group B
Wednesday: No class, happy Thanksgiving break.
Week 16. Dec 2.
Monday: Final presentation, Group C
Wednesday: Last day of class. Overview, review, summary, discussion, comments, future plans for your papers.
***Final papers due to me in class on Wednesday Dec 4. In addition to the paper, which should be one per group, each student should also give me a single sheet of paper explaining: a) which group you were a part of; b) what part / share of the group work you participated in; c) what technical skill you mastered; and d) what substantive knowledge you gained.***
Last updated August 19, 2019