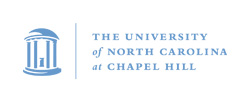 POLI 203
Race, Innocence, and the End of the Death Penalty
Mondays, Wednesdays, 2:30–3:20 pm
Hamilton Hall, Room 100, Spring 2018

Prof. Frank R. Baumgartner
313 Hamilton Hall, phone 962-0414
Frankb@unc.edu
Web site: http://www.unc.edu/~fbaum/

Office hours: M, W, 3:20-5:00 pm and by appointment
[Note: This page is in constant development throughout the term during which the course is taught.]
Click here for the syllabus. Click here for some suggested research project topics.
Click here for background about our speakers. Includes links to learn more about them before they come and to learn about their cases. Click here for a printable poster.
Here is a template for your term papers. Here is a copy of the references from Deadly Justice, as a word file. Follow this format. Feel free to cut and paste these as well. Here is a copy of the draft of Chapter 6 of Deadly Justice, as a word document. Note that the tables and figures were included in different files for publication, but you can insert yours straight into your documents.
Watch this space for announcements.
Books for purchase (all are required):
Baumgartner, Frank R., Marty Davidson, Kaneesha R. Johnson, Arvind Krishnamurthy, and Colin P. Wilson. 2018. Deadly Justice: A Statistical Portrait of the Death Penalty. New York: Oxford University Press.
Garrett, Brandon L. 2011. Convicting the Innocent: Where Criminal Prosecutions Go Wrong. Cambridge: Harvard University Press.
Howard, Marc Morjé. 2017. Unusually Cruel: Prisons, Punishment, and the Real American Exceptionalism. New York: Oxford University Press.
Jen Marlowe and Martina Davis-Correia, with Troy Anthony Davis. 2013. I am Troy Davis. Chicago: Haymarket Books.
Note: Because of the nature of the subject matter in this course, including murder, torture, and unspeakable crimes, many of the readings include passages that may be quite upsetting. There is no way around this, given the nature of the course material.
Week 1, Jan 10, Introduction and overview
Week 2, Jan 17, The US Supreme Court Invalidates (1972) and Validates (1976) Capital Punishment, Creating the "Modern" Death Penalty System
(No class on Jan 15, happy Martin Luther King, Jr. Day)
Deadly Justice, Ch 1-2 (slides)

Some interesting recent things and announcements:
Justin Cole, a senior majoring in peace, war, and defense and economics, is writing a senior honors thesis on superhero movies. As part of his research, he requires volunteers who are willing to watch one of three superhero movies—The Dark Knight (2008), Iron Man 3 (2013), or Captain America: Civil War (2016)—and answer a set of questions immediately before, immediately after, and two weeks after the viewing of the movie. Your answers will be anonymous, and it should take you no more than ten to twenty minutes to answer the questions. Movie screenings are tentatively scheduled for February 19, 20, and 21 at 7:00 PM (do not worry, there are no home basketball games on these evenings), and popcorn, cookies, and soft drinks will be provided. The location is still being confirmed, but it will be provided closer to the date of your screening. If you are interested, please fill out the form at https://goo.gl/forms/gLQrJ4LIoawngkZI3 or email him at superherothesis@gmail.com if you have any further questions.

(Note: Justin is the co-author of Chapter 14 of the book. Give him a few minutes of your time; he's a good guy.)

Hidalgo v. Arizona is a case currently before the US Supreme Court, challenging the Arizona death sentencing system on the grounds that it is not "narrowly targeted"
Last week the NYTimes had an article about death penalty reform in Iran, reducing the use of the death penalty for drug dealers.
Last week the NYTimes had an article about a DNA hit in a 1994 rape case illustrating how awful these cases can be. No further punishment for the perpetrator, because of statute of limitations, though he was already in jail for further similar crimes. The victim in the crime had been publicly humiliated so much she sued for libel. No winners there.
On Jan 15, the NYTimes had an article about a lawyer saying his client was guilty, seeking to avoid the death penalty. But the client wanted to plead innocent. It's in front of the USSC, in McCoy v. Louisiana.
On Jan 17, the NYTimes had an article about perhaps as many as 45 cases where the Orleans Parish (Louisiana) DA refused to disclose exculpatory evidence, leading to wrongful convictions. The case discussed is Robert Jones, close friend of Jerome Morgan, our speaker later this semester.
Week 3, Jan 22, 24, Race, Gender, Heinousness, and Geography
Deadly Justice, Ch 3-6 (slides for Ch 3-4)
Week 4, Jan 29, 31, Reversals, Delays, Exonerations, Methods, Stays
Deadly Justice, Ch 7-11 (slides for Ch 5-7; slides for Ch 8-10)

I mentioned in class last week that for the 9th time in a row, going back to 2007, a jury in Wake County refused to sentence a defendant to death. Here's a link to the WRAL story about that, from January 24, 2018. The DA indicates that she will continue to seek death in future cases, however.
Week 5, Feb 5, 7, Mental Illness, Public Opinion, Cost, Deterrence
Deadly Justice, Ch 12-15 (slides for Ch 11-13; slides for ch 14-15)

See this from last week's Washington Post: A few counties are responsible for the vast majority of executions. This explains why. WashingtonPost.com Monkey Cage, February 1, 2018 (Frank R. Baumgartner, Janet M. Box-Steffensmeier and Benjamin W. Campbell)
Before class on Monday Feb 5, please make sure you follow the instructions at the bottom of this web page to sign up for Poll Everywhere. Make sure you do it through the UNC system, not directly at the company web site. Doing it according to the UNC directions will ensure that your account is linked to your UNC id so you get credit. So, please follow the directions carefully.
See an article from the Chicago Tribune about a Texas tragedy: son kills brother and mom, injures dad; Texas wants to execute son; dad wants him to be spared. (thanks, Megan Royer)
See an article from the New Yorker about the Dylann Roof case. (thanks, Maddie Valier)
Week 6, Feb 12, 14, The Decline of the Death Penalty and Conclusions
Deadly Justice, Ch 16-17 (slides for Ch 16-17; slides for Who Deserves Death; McGautha list from Prof. Carol Steiker) (results here)
See this link about an event on Feb 15 featuring former NC Supreme Court Justice Bob Orr, Chrism Mumma, and Judge Carl Fox for a discussion of the problem of wrongful convictions. Office hours with the Justice are 4-6, and the event is 6 to 7:15 in Graham Memorial 035.
Speaker 1: February 12, LaMonte Armstrong and Theresa Newman
Week 7, Feb 19, 21 How Innocent People Get Convicted
Note: The Campus group CJAA is hosting a series of events Feb 19 to 23.
See this article about an exoneration, the 20th one in two years after the Brooklyn, NY DA's office created a conviction integrity unit. The 81 year-old exoneree will be able to vote for the first time in the next election.
Note: for more on the Darryl Howard case, do this google search: [youtube "darryl howard" exonerations] and you'll see lots of background on the case.
Speaker 2: February 19, Darryl and Nannie Howard
Week 8, Feb 26, 28 Innocence, Mistakes, and Flaws, continued
Guest lecture in class on Monday Feb 26: Brandon Garrett, University of Virginia Law School *** update: he can't make it, sorry ***
Here is an interesting 15 minute video about two exonerations in Baltimore 23 years after the crime. But one of the inmates accepted the state's offer of an "Alford plea" and therefore retains a guilty record, though he is innocent. The other refused the offer and the charges were dropped. Same crime. Thanks to Elliot Hunt from class for this link.
Read this Washington Post story from Feb 22 about a law suit regarding the conditions of life in Virginia's death row. Those who just visted NC's death row will see the difference. See this Fox News story about Arizona death row from 2016, and an update from the same Phoenix Fox News station about reforms in 2017.
See this New York Times article from Feb 23 about three scheduled executions. One was commuted (in Texas) one hour before the scheduled time; one was carried out (in Florida); and the third (in Alabama) was cancelled after the state failed to locate a vein for the injection during the legally open time window, which closed at midnight.
From the New York Times, Feb 27: a NYC detective completely falsified lineups. The pictures used in the lineup presented in court, in fact, had been taken a month AFTER the lineup was said to have occurred. Oops.
Speaker 3: February 26, Penny Beerntsen and Katie Monroe
Week 9, Mar 5, 7 Review, Questions, and Catch-up
March 7: first draft of research projects due in lecture
Speaker 4: March 5, Gary Griffin and Ken Rose
Spring Break, Mar 10-18
Week 10, Mar 19, 21 Introduction to the Troy Davis case
Speaker 5: March 19, Chris Turner
Week 11, Mar 26, 28, Troy Davis, part 2
Speaker 6: March 26, Kimberly Davis
Week 12, Apr 2, 4, America's System in Comparative Perspective
Speaker 7: April 2, Jerome Morgan

Week 13, Apr 9, 11 Continuation on Comparative Perspectives
Unusually Cruel, Ch 5-9. Slides for Wednesday
Guest lecture April 9, Marc Howard, Georgetown University
From the New York Times the other day, about Henry McCollum and Leon Brown being taken advantage of after receiving compensation.
Speaker 8: April 9, Marty Tankleff, introduced by Marc Howard
Week 14, Apr 16, 18 North Carolina: From Mandatory Death to the Racial Justice Act to the "Restoring Proper Justice Act" and a 10 year Moratorium
Read this OpEd by Shirley Burns: Mother: Don't execute my son because of his race. Charlotte Observer, 15 March 2018.

Listed to this podcast from NPR's "More Perfect" series on Batson v. Kentucky and its aftermath (about 40 minutes of audio)
Week 15, Apr 23, 25 Conclusion and Review
(Note: Class on April 25 will be conducted by the TA's and will focus on the exam)
Final research projects due in lecture, April 25
Final Exam: Tuesday May 8, 8am-11am, in the regular lecture hall, beautiful Ham 100. Good luck!
Useful web sites to consult throughout the term:
http://www.unc.edu/~fbaum/books/DeadlyJustice/index.html
http://www.deathpenaltyinfo.org/
http://www.clarkprosecutor.org/html/death/usexecute.htm
http://www.law.umich.edu/special/exoneration/Pages/about.aspx
http://www.unc.edu/~fbaum/Innocence/Innocence.htm
http://www.lib.unc.edu/mss/exhibits/penalty/intro.html
An interesting NYT story from 1988 about what it's like to be a capital defender.
During his talk to class a few years ago, Ken Rose talked about a film called "Fourteen Days in May" about one of his clients from Mississippi. Here is a youtube link to this film, which runs about 90 minutes.
If any of you are from Winston Salem, or even if not, you may be interested in this film: The Trials of Darryl Hunt. Darryl was a friend, and wonderful person; he previously spoke in this class. This documentary tells about his wrongful conviction for a brutal killing and the horrible racial dynamics surrounding the trial. He served almost 20 years in prison and when he returned to the community he was a leader for reform.
Compassion is a newletter / magazine published six times per year containing articles written by death-row prisoners across the country, and distributed for free to all death row inmates. The current editor is George Wilkerson, on North Carolina's death row.
In 2014 Glenn Ford was exonerated after 30 years on death row in Louisiana. The prosecutor in his case all those years ago, Marty Stroud, has recorded this apology to him. Mr Ford has already passed away now from lung cancer.
Resources related to juvenile LWOP and related matters:
We have the opportunity to visit Death Row at Central Prison in Raleigh on these dates: Friday Feb 23, Monday April 30, Friday May 4, Monday May 7, Friday May 11. We will meet here on campus at just before 8am, in the area right behind Hamilton Hall between Hamilton and Davis Library. We will carpool, so when you sign up, please indicate if you can drive, and if so how many people you can fit in your car. We'll depart from Hamilton Hall promptly at 8am and assemble at the visitor's entrance (a little room near the front gates of the prison) in time for the 9am tour to start. The tour is generally about 2 hours, so from 9 to 11. We should be back to campus by about noon. The prison is located at 1300 Western Boulevard, Raleigh. See Baumgartner after class or at any time to sign up. Only 30 people can go on any tour. If you do sign up, please show up! If you need to cancel after signing up, please do so as soon as possible so another student can be added to the group. There are many restrictions on what you can wear to prison; basically you can't wear tight clothes or show gang signs. But see these two documents for more information. One is a form I had to sign, another is a set of instructions I made about 2 years ago. Note the concern about body piercings. Surgical implants: you will need a letter from your doctor. Everyone has to go through a very sensitive metal detector.
Poll Everywhere: You each need to sign up for this, following these instructions (carefully!). The key element is to do it through the UNC web site, rather than directly through the Poll Everywhere web site, because by doing it through the UNC site, it allows us to link your answers to your ONYEN and your PID, which lets us keep track of your responses. If you do it wrong, we will have no record of your use of the system. So please make sure you do this with care.
If you need to associate participants' poll answers with their identities, participants must be registered with UNC's Poll Everywhere account. Registration instructions for students are available at http://help.unc.edu/CCM3_033949 . ALL students should follow the registration instructions on this page. Students should NOT sign up at polleverywhere.com.

If students encounter any technical difficulties, the IT Response Center will be able to help. Students can call 962-HELP, drop by the basement of the Undergraduate Library, or submit an online help request at http://help.unc.edu/help/olhr/.

page last updated April 21, 2018